Laboratory capacity and capability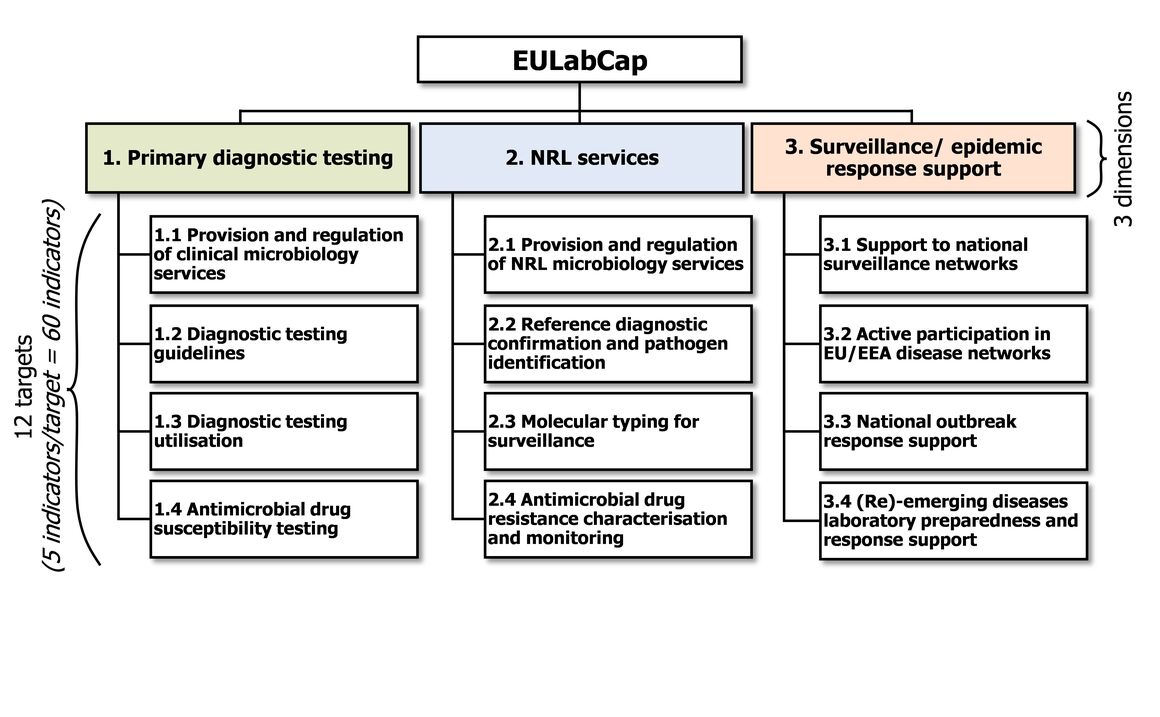 ECDC aim to strengthen the capability and capacity of the EU public health microbiology system to provide the timely and reliable information that underpins infectious threat detection, assessment and surveillance at Member State and EU level for effective prevention and control of infectious diseases.
EU Laboratory Capability Monitoring System (EULabCap)
The primary goal of the EU laboratory Capability Monitoring System is to assess public health microbiology vulnerabilities, identifying priorities and monitoring the impact of capacity building activities and system reforms at national and EU level on essential public health functions provided by microbiology laboratories.
The tool combines 60 indicators (grouped in 12 targets each comprising 5 indicators) on three public health dimensions:
Dimension 1 - primary diagnostic testing (targets1.1-1.4)
Dimension 2 - national microbiology reference laboratory (NRL) services (targets 2.1-2.4)
Dimension 3 - surveillance and epidemic response support (targets 3.1-3.4)
Aggregated indices have been calculated for each target and dimension as the average of component indicator scores, adjusting all index values on a scale of 0—10.
Contact us at: EU.LabCap@ecdc.europa.eu